Grignard Pure is a Game-Changing Solution for a World-changing Problem
The First of Its Kind Antimicrobial Air Treatment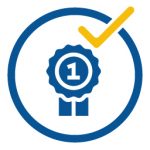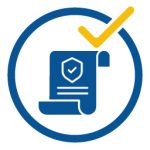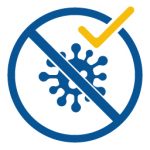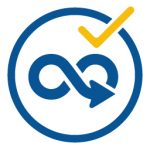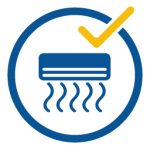 Get the Facts on Health and Safety
Grignard Pure™ is a rigorously tested, EPA-approved continuous, antimicrobial air treatment solution that kills more than 98% of SARS-CoV-2 virus particles in the air, when people are present, and where the CDC has told us that transmission is most likely. It is the only EPA-regulated solution that provides a critical added layer of protection, killing virus particles as they enter the air from talking, coughing, sneezing and reducing what is the primary cause of infection. Please download our full Grignard Pure Health and Safety Fact Sheet to learn all the health and safety facts.
If you have questions about Grignard Pure powered by KEP please call:
(732) 641-7100
Grignard Pure is a first-of-its-kind antimicrobial air treatment technology that kills more than 98% of the SARS-CoV-2 virus in the air, in occupied spaces — where transmission is most likely. The product is continuously effective when in use.
On January 15, 2021, Grignard Pure, LLC received approval from the EPA (Environmental Protection Agency) under its Section 18 Public Health Emergency Exemption program that will allow for the use of the technology solution in Georgia and Tennessee in specific indoor locations as determined by the EPA as part of its evaluation and research.
On July 2, 2021, the company received approval from the EPA allowing for the use of Grignard Pure in four additional states: Pennsylvania, Maryland, Texas and Nevada. Applications for Public Health Emergency Exemption are currently in front of an additional fifteen states.
Grignard Pure reduces the levels of airborne virus particles, making it an added, critical component in a safety protocol that includes personal hygiene, wearing a protective mask and practicing social distancing.
Grignard Pure is grounded in a legacy of chemistry innovation and a vision built on science credibility. Grignard ancestor Victor Grignard won the Nobel Prize in Chemistry for "the Grignard reagent." Grignard Pure's Advisory Team includes public health, environmental science and engineering, microbiology, and pharmacology doctors from institutions including Harvard, Oxford, Rutgers, Johns Hopkins and NYU.